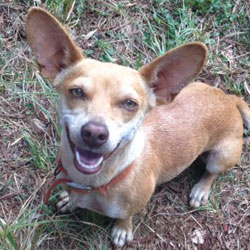 C'mon, Make Us Smile!
Did you know that Amazon will donate .05% every time you make a purchase?
All you have to do is logon to www.smile.amazon.com
a. Go to "Your Account"
b. Scroll down and select "Change Your Charity"
c. Type in Molokai Humane Society in the box where it says "Or pick your own charitable organization"
d. Select "search"
e. Molokai Humane Society, Kaunakakai, HI will appear
f. Click on "Select"
g. You will then see a notice "Thank you (your name), your Amazon.Smile purchases will support the Molokai Humane Society"
Now you just have to shop normally and the Molokai Humane Society will receive the donation for all your purchases from Amazon. We at the Molokai Humane Society truly appreciate your support.
[columns]
[one_half]
[/one_half]
[one_fourth]
[/one_fourth]
[one_fourth]
[/one_fourth]
[/columns]