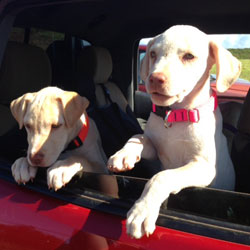 If you've ever lost a pet, you know about the importance of ID tags. Having identification and contact information securely attached to your pet's neck makes it much more likely that you'll get your family friend back if they wander too far from home. Pet tags considerably increase the chance of return if your pet is lost.
Personalized ID tags that contain contact information about the pet owner can help assure lost animals are quickly reunited with their families. Collar tags are probably the fastest way for someone to reach you in the event that they find your lost pet.
If you'd like to get a tag for your pet, the Molokai Humane Society has an engraving machine and tags available at the introductory price of $5.00, hurry in to get one while supply lasts.